Journal Entry:
Sun Jun 2, 2013, 10:36 PM
Greetings my friends,
Tonight begins a three part series on Gnosticism and just who and what the Gnostics are.  Tonight I want to talk about the cosmology of the Gnostics, and how that has evolved into the modern day Gnostic worshipers.  Next Sunday I will talk more about the three men who set forth the laws and rules that govern Gnostic sects all over the world (Mani, Marcion, and Valentinus.)  In week three I will discuss the Nag Hamadi library, and how it has forged a rebirth of Gnostic thinking.  Finally, in week four, I will discuss modern day Gnosticism and how worshipers apply it to their everyday lives. 
Let me start off by letting you know that I am Gnostic by faith, and have been so for almost 30 years.  I meet with a handful of friends who are fellow Gnostics, and we discuss our faith, what we have learned from it, and share ideas for reaching the ultimate goal of finding Gnosis.  Though there are some Gnostic churches across the globe, congregational worship is not desirable to most Gnostics, as it is known that ones salvation is the sole task and responsibility of themselves.   That means no Priest to guide you, and no Bishops to chide you.  No Missionaries to beseech you, and no Nuns to teach you.  You, and only you can save yourself.  I know that may sound confusing now, but by the end of this month, I am hoping that all of you reading this series will understand it, and know why this must be so. 
There has always been the Pleroma, which one should not think of in spatial terms.  The Pleroma is the center of divine life, or heaven if you will.  Think of all the planes of existence that could be, and the Pleroma would be the plane in the middle, where all other planes converge.  In this Pleroma exists two ruling Gods, both the father and mother of all beings.  The male half is called the Monad,  and the female half called the Ennoia.  It was through their union that the Archetypes were created, Mind being the male part, and Truth being the female part.  The Archetypes, through their union, created thirty more paired beings, and these were called the Aeons.  It was only the Mind that could speak with and comprehend the great gods Monad and Ennoia.  One of the great commands was that no Aeon was to create or do anything without the partnership of their other half. 
The youngest of all the Aeons was called Sophia (wisdom).  She had a burning desire to create, and without the help of her other half she gave birth to a flawed being called the Demiurge.  This enraged the Monad and the Ennoia, and as a punishment the Demiurge was cast out of the Pleroma.  To amuse himself, the Demiurge began to create his own universe and kingdom, of which one of those places was our Earth.  Because the Demiurge is a flawed being, everything he creates will be flawed.  We, as human beings, are flawed because the one who made us is flawed. 
The Monad and the Ennoia saw what was done, and out of pity, they instilled into each and every one of us a soul.  As long as we could find our way to the Pleroma, we could be a part of the diving light.  The Demiurge was not going to let us go so easily, as he considered us his creation.  He created his own Angles and Demons to keep watch over us, and to blind us with the trappings of the Earth.  As long as he could keep a person from finding the Pleroma, they would be doomed to be reincarnated and continue to live and die until they achieved Gnosis and found their way to the Pleroma. 
The Monad and Ennoia have sent prophets along the way, to try and teach us how to find and achieve Gnosis.  One of these prophets was the man called Jesus.  This is the cosmology and creation theory of the Gnostics.
Almost all Gnostics believe that the Gods of the Old and New Testaments are not the same.  I go along with the belief that the God of the Old Testament is the Demiurge or the Flawed God.  The Old Testament God kills women and children, destroys every living thing, inflicts diseases, and would kill young boys just for lighting the wrong incense in the holy tent.  In stark contrast, the New Testament God demands civility towards one another, would never kill women and children, wants to save everyone,  not destroy them, and is big on forgiving mistakes.  Some Gnostics believe that the New Testament God is Sophia, and others believe it to be the Monad.  I do not know who I believe the New Testament God to be, but I know in my heart that it is not the God of the Old Testament. 
That is it for this week.  Next week we will talk about the three men who gave Gnosticism its doctrines. 
My continued prayers to my friends  Mia, Chas, and Shell

To my friends and watchers I wish you a wonderful and prosperous week ahead...

MUSIC VIDEO OF THE WEEK
BOOK OF THE MONTH-MOVIE OF THE WEEK
THE WEEK IN REVIEW
IN THE SPOTLIGHT

MANTVYDOS

POETRY CORNER

InspiredWords d
r
i
p from me as if I am myself the pen,
And my words, the ink that flows so freely,
p p
i a
t t
t t
e e
r r - ing from the labyrinth of my dreams,
And scrawled upon the surface of your thoughts.
Only...
I am never draine

LukewarmI sit with eyes glazed over,
Staring at a cup of tea that sits abandoned on the table:
Because of it's lukewarm feel.
He drifts by me, without words and shuts the door.
The Silence is an echo of past remembrances,
Without feeling.
I know he'll buy me flowers in the morning,
He will form apologetic phrases into its own poetry,
and a few days of utter romance and sweet words,
will fill my eyes to blinding.
But by next week...
This unassuming tea cup,
Will be be cracked and broken.
Bitter sweet drops of brown liquid,
Will spatter across the floor,
In a sweeping statement of revolt.
I will be the one left to wipe away the memory,
And bind the broken pieces back together...
So that I can sit at the table in remorse,
And pretend that I don't remember
That this has all happened before.

What I AmI don't want to clash with your religious sinkhole,
Or get yet another lecture on just how cynical
My views are to you.
But after browsing through the folders marked "spiritual"
And "religious,"
I just want to say how outrageous!
That I'm the one whose at the battle end of the pages!
And if you don't know what I mean by that,
Let me clarify it.
In terms of anger,
And frustration.
When I can't walk through a neighborhood,
Or get on a bus,
Or buy something from the store
Without being glared at
For calling myself that atheist girl,
That's an issue.
Because I'm not an arrogant prick,
And I don't care that you believe
In whatchyamacallit, so much as I care
About religious freedom and equality
Being thrown out the window
The moment I want a seat at the table.
I'd hate to break it to you,
But secularity is a thing--
-And I really want you to take this part in-
That it's not about you or what you believe in
Just because I want to express myself creatively,
Don't give you the right to j

Woman PleaseWoman Please,
Not another bitter moment;
On a late night excursion into self pity.
Half-baked narcissist.
Why should you deserve any (pity)?
Oh we all get it,
Poor me life is hard;
And my sister used me as her whipping girl:
Get over it.
Oh, what's that you say?
You were going to get up on your high horse,
and preach about secular oppression?
Stupid little girl,
We've already been there before.
We all know that it's just an excuse,
For you to pretend you know something of the world.
What's that?
You want to pose another question
Into feminine life,
Or talk about your icky girl times?
Foolish malcontent,
Find another line of reason,
And stick to common sense.
Nothing else gives off such an overused stench.
The truth is, we've heard it all before...
I know every thought that,
Runs through that silly little head of yours:
And none of it is worth the memory of this notepad.
You think you're good enough;
To mince words with the Best of us?
You really are a good-for-nothing-kind-of-poet.
Alw
THE JUNK DRAWER
Create your own visitor map!
She is a bringer of riches and wealth.
She lives in forests of oak and lime trees.
She is only seen in the enchanted moment between sleep and waking.
She decorates herself with leaves and berries. She has gentle green wings like a butterfly.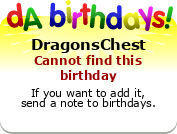 MY BOOKS
TO PURCHASE CLICK HERE
www2.xlibris.com/bookstore/boo…
TO PURCHASE CLICK HERE
bookstore.xlibris.com/Products…
ALSO AVAILABLE THROUGH AMAZON-EBAY-AND BARNES AND NOBLE...
Mood: Devious
Listening to: Lea Solanga
Reading: Kingdom Come
Watching: The Artist
Playing: MLB The Show
Eating: Burritos and Chips
Drinking: Diet Cherry Dr. Pepper

Watch