Journal Entry:
Sun Apr 28, 2013, 9:18 PM
Greetings to everyone,
I hope that you are all well, and that you had a wonderful weekend.  April is winding down, and that means summer is really near.  I am going to dedicate May to music related artwork.  I have some lyrics I want to share with you, which some are new and a few are from the ancient days of my youth.  I also have 3 wonderful works of art I have been working on that are related to music in one way or another.  I am beginning work on a collage of artwork from friends who agreed to let me create a YouTube slide show with awesome music, poetry, and much more.  It will be downloaded here for everyone to enjoy towards the end of the month.  If you would like to take part, or have a work of art you would like to see in it, just note me and we will see what we can do to include it in the slideshow. 
I want to thank everyone who read and supported my recent journal series on banned books from the bible.  I had hundreds of readers and dozens of responses.  I did not know it would be that popular so I am going to do another one soon...
I just have to do a plug for my friend Crayon, who has a cute little vignette series called 'Big Tiger & Little Kitten.'  You guys just have to read these, they are so cute.  I promise you, you will love it.  I have fallen in love with this series, and just adore the characters.  Here are the links to all four parts she has so far...
 Part One  :thumb328364639: Part Two :thumb367180919: Part Three :thumb367916728: Part Four :thumb368120366:
BIG TIGER AND LITTLE KITTEN SUPPORT STAMP
My continued prayers to my friends  Mia, Thelma, Chas, and Shell

To my friends and watchers I wish you a wonderful and prosperous week ahead...

MUSIC VIDEO OF THE WEEK
BOOK OF THE MONTH-MOVIE OF THE WEEK
THE WEEK IN REVIEW
IN THE SPOTLIGHT

JODI

POETRY CORNER

Precious #2Precious
fire of desires
lick ashes from the pyre
of loves ember tower
Precious
smoke ever higher
wisps curlique our altar
sacrificing souls at eros feet

Into DeathInto death rides times passage into dark
Darkened recesses of memories hold,
Ships hold carries them all to rivers old
Pathways beyond Lethe as Persephone's spark
Held hope to never forget livings work.
The energy into which death infold's
Taking away that that promised its gold,
Golden moments of inhaled breath not irk
To suffer the bitter taste of smokes edge
Ever the never land of yellowed page
Withered and brittle finding no more sedge
For cutting, for it brings only the gauge
By what endings are told forevermore
Forever the Reaper yields his blades score.

Shadows WayCrushed leaf of balm inside my glass
Lift the spirits, remove all heat
Take me where no chaos may pass,
Calm the strife of enmities charge
Keep thy lemon tang upon tongue
That whistles for life's joyous barge
In shadows way and trees among.

Preciousfor love

Precious

there is no time
for souls are one
that will to be
together

**********************

anti love

Precious

as this thorn

pricks out blood

for lust to devour

us apart

THE JUNK DRAWER
Create your own visitor map!
She is a bringer of riches and wealth.
She lives in forests of oak and lime trees.
She is only seen in the enchanted moment between sleep and waking.
She decorates herself with leaves and berries. She has gentle green wings like a butterfly.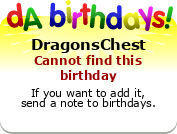 MY BOOKS
TO PURCHASE CLICK HERE
www2.xlibris.com/bookstore/boo…
TO PURCHASE CLICK HERE
bookstore.xlibris.com/Products…
ALSO AVAILABLE THROUGH AMAZON-EBAY-AND BARNES AND NOBLE...
Mood: Thanks
Listening to: Neil Sedaka
Reading: The Gnostic Bible
Watching: Lord Of War
Playing: MLB The Show
Eating: Bratwurst
Drinking: Water