Journal Entry:
Sun Apr 28, 2013, 9:18 PM
Greetings to everyone,
I hope that you are all well, and that you had a wonderful weekend.  April is winding down, and that means summer is really near.  I am going to dedicate May to music related artwork.  I have some lyrics I want to share with you, which some are new and a few are from the ancient days of my youth.  I also have 3 wonderful works of art I have been working on that are related to music in one way or another.  I am beginning work on a collage of artwork from friends who agreed to let me create a YouTube slide show with awesome music, poetry, and much more.  It will be downloaded here for everyone to enjoy towards the end of the month.  If you would like to take part, or have a work of art you would like to see in it, just note me and we will see what we can do to include it in the slideshow. 
I want to thank everyone who read and supported my recent journal series on banned books from the bible.  I had hundreds of readers and dozens of responses.  I did not know it would be that popular so I am going to do another one soon...
I just have to do a plug for my friend Crayon, who has a cute little vignette series called 'Big Tiger & Little Kitten.'  You guys just have to read these, they are so cute.  I promise you, you will love it.  I have fallen in love with this series, and just adore the characters.  Here are the links to all four parts she has so far...
 Part One  :thumb328364639: Part Two :thumb367180919: Part Three :thumb367916728: Part Four :thumb368120366:
BIG TIGER AND LITTLE KITTEN SUPPORT STAMP
My continued prayers to my friends  Mia, Thelma, Chas, and Shell

To my friends and watchers I wish you a wonderful and prosperous week ahead...

MUSIC VIDEO OF THE WEEK
BOOK OF THE MONTH-MOVIE OF THE WEEK
THE WEEK IN REVIEW
IN THE SPOTLIGHT

MANTVYDOS

POETRY CORNER

InspiredWords d
r
i
p from me as if I am myself the pen,
And my words, the ink that flows so freely,
p p
i a
t t
t t
e e
r r - ing from the labyrinth of my dreams,
And scrawled upon the surface of your thoughts.
Only...
I am never draine

LukewarmI sit with eyes glazed over,
Staring at a cup of tea that sits abandoned on the table:
Because of it's lukewarm feel.
He drifts by me, without words and shuts the door.
The Silence is an echo of past remembrances,
Without feeling.
I know he'll buy me flowers in the morning,
He will form apologetic phrases into its own poetry,
and a few days of utter romance and sweet words,
will fill my eyes to blinding.
But by next week...
This unassuming tea cup,
Will be be cracked and broken.
Bitter sweet drops of brown liquid,
Will spatter across the floor,
In a sweeping statement of revolt.
I will be the one left to wipe away the memory,
And bind the broken pieces back together...
So that I can sit at the table in remorse,
And pretend that I don't remember
That this has all happened before.

What I AmI don't want to clash with your religious sinkhole,
Or get yet another lecture on just how cynical
My views are to you.
But after browsing through the folders marked "spiritual"
And "religious,"
I just want to say how outrageous!
That I'm the one whose at the battle end of the pages!
And if you don't know what I mean by that,
Let me clarify it.
In terms of anger,
And frustration.
When I can't walk through a neighborhood,
Or get on a bus,
Or buy something from the store
Without being glared at
For calling myself that atheist girl,
That's an issue.
Because I'm not an arrogant prick,
And I don't care that you believe
In whatchyamacallit, so much as I care
About religious freedom and equality
Being thrown out the window
The moment I want a seat at the table.
I'd hate to break it to you,
But secularity is a thing--
-And I really want you to take this part in-
That it's not about you or what you believe in
Just because I want to express myself creatively,
Don't give you the right to j

Woman PleaseWoman Please,
Not another bitter moment;
On a late night excursion into self pity.
Half-baked narcissist.
Why should you deserve any (pity)?
Oh we all get it,
Poor me life is hard;
And my sister used me as her whipping girl:
Get over it.
Oh, what's that you say?
You were going to get up on your high horse,
and preach about secular oppression?
Stupid little girl,
We've already been there before.
We all know that it's just an excuse,
For you to pretend you know something of the world.
What's that?
You want to pose another question
Into feminine life,
Or talk about your icky girl times?
Foolish malcontent,
Find another line of reason,
And stick to common sense.
Nothing else gives off such an overused stench.
The truth is, we've heard it all before...
I know every thought that,
Runs through that silly little head of yours:
And none of it is worth the memory of this notepad.
You think you're good enough;
To mince words with the Best of us?
You really are a good-for-nothing-kind-of-poet.
Alw
THE JUNK DRAWER
Create your own visitor map!
She is a bringer of riches and wealth.
She lives in forests of oak and lime trees.
She is only seen in the enchanted moment between sleep and waking.
She decorates herself with leaves and berries. She has gentle green wings like a butterfly.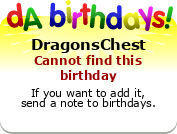 MY BOOKS
TO PURCHASE CLICK HERE
www2.xlibris.com/bookstore/boo…
TO PURCHASE CLICK HERE
bookstore.xlibris.com/Products…
ALSO AVAILABLE THROUGH AMAZON-EBAY-AND BARNES AND NOBLE...
Mood: Thanks
Listening to: Neil Sedaka
Reading: The Gnostic Bible
Watching: Lord Of War
Playing: MLB The Show
Eating: Bratwurst
Drinking: Water