Journal Entry:
Sun Apr 28, 2013, 9:18 PM
Greetings to everyone,
I hope that you are all well, and that you had a wonderful weekend.  April is winding down, and that means summer is really near.  I am going to dedicate May to music related artwork.  I have some lyrics I want to share with you, which some are new and a few are from the ancient days of my youth.  I also have 3 wonderful works of art I have been working on that are related to music in one way or another.  I am beginning work on a collage of artwork from friends who agreed to let me create a YouTube slide show with awesome music, poetry, and much more.  It will be downloaded here for everyone to enjoy towards the end of the month.  If you would like to take part, or have a work of art you would like to see in it, just note me and we will see what we can do to include it in the slideshow. 
I want to thank everyone who read and supported my recent journal series on banned books from the bible.  I had hundreds of readers and dozens of responses.  I did not know it would be that popular so I am going to do another one soon...
I just have to do a plug for my friend Crayon, who has a cute little vignette series called 'Big Tiger & Little Kitten.'  You guys just have to read these, they are so cute.  I promise you, you will love it.  I have fallen in love with this series, and just adore the characters.  Here are the links to all four parts she has so far...
 Part One  :thumb328364639: Part Two :thumb367180919: Part Three :thumb367916728: Part Four :thumb368120366:
BIG TIGER AND LITTLE KITTEN SUPPORT STAMP
My continued prayers to my friends  Mia, Thelma, Chas, and Shell

To my friends and watchers I wish you a wonderful and prosperous week ahead...

MUSIC VIDEO OF THE WEEK
BOOK OF THE MONTH-MOVIE OF THE WEEK
THE WEEK IN REVIEW
IN THE SPOTLIGHT

Martin

POETRY CORNER

County FairThe easy-laughing, roughneck farm boys,
Darkened tans the color of railroad ties.
Strolling the county fairs on July nights
With their girls and their buds.
Carrying on the traditions
Year after year.
From the North and South,
To the East and West,
They arrive in their pickups and hotrods
For an evening under the stars.
Adrift in the scents of popcorn and elephant ears,
A hint of diesel from the Cat gennies in their trailers,
And the co-mingling of aftershave and perfume.
Hear the laughing shrieks from the Tilt-a-Whirl
And the thousand conversations, flowing together
In a comfortable noise, a hum as familiar as
Whirring blades in June.

AndromedaHere in the eternal green
in the Andromeda Airport Lounge
we fly the galactic skies
sit back and relax
have some coffee or juice
we are glad to have you here
all is well over there
outside the windows it is Sunday
it is always pleasant
we...there is a scri...
we ruh, ruhh
there is nowhere to hide
all the fragrance smells like jet fuel
and styrofoam roses
in a naked house
where the people are cardboard
and there are only lights and wires
in the naked house
and the neighbors were warned
that no one was home
no one was ever home
there
herrr...he..re re re
don't you want to you
go to here you
don't
wel Androm A Lounge
we have you

759That long stretch
the long sound
sailing into the nightwaves
into the neon blue fire
of the Vegas Strip
into the black macadam highway
in the cold desert
the chilled midnight air of freedom
and a six pack of Schlitz
riding beside you
on that vinyl airframe
that radio dial on souper jazz
rolling into the 759 stretch
of 1000 Octane Boost
set to dynamite your life
right out from under your righteous smile
and see the dawn to-morrow my friend
cause right now
you got miles to roll baby
you got distance to travel
you got's to get there, man
well, where you goin' anyway?
"do you know, where you're going to
do you like the things that life is showing you
where are you going to
do you know?"
once you reach the Terminal Station
where the road no longer lives on
and the lights are dead
and the crows eat corn
that Jimmy cracked
then...
man, it's all 759 from here on out
it's high-powered soul
on the night train baby
the engineer is Ransom Jack
and he a dangerous fellow
oh yeah
he run that b

Summer Eveningone drop on the lip of a cup
poised between water and land
flood or drought
A maple tree evening
darkness settling
that familiar curtain
on a gentleman's sunset walk
lowering over the baseball game
that lives in the radio
the roar of exuberance and joy
living in the radio waves
hardwood floors
hard barefoot heel thumping
thrilling to that effervescent spritz feeling
after leaving a shower, wrapped in a towel
in boyhood summer eventide
as a dry, Nebraska-voiced narrator
as sturdy a foundation like the naval grey cinder block walls
of an elementary school
briefs us comfortably on news of the day
we travel to far-flung lands
the Horn of Africa as birds fly across whitecaps
and it is a sturdy background to the evaporating water
of my shower-warmed skin
outside, it is legendary
the oaks, hickories, maples, and elms
stand quietly, measuring the sun on his track
against their internal clocks
which run deep into the earth
they note the passersby on this dirt road
not far from town at al
THE JUNK DRAWER
Create your own visitor map!
She is a bringer of riches and wealth.
She lives in forests of oak and lime trees.
She is only seen in the enchanted moment between sleep and waking.
She decorates herself with leaves and berries. She has gentle green wings like a butterfly.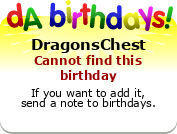 MY BOOKS
TO PURCHASE CLICK HERE
www2.xlibris.com/bookstore/boo…
TO PURCHASE CLICK HERE
bookstore.xlibris.com/Products…
ALSO AVAILABLE THROUGH AMAZON-EBAY-AND BARNES AND NOBLE...
Listening to: Neil Sedaka
Reading: The Gnostic Bible
Watching: Lord Of War
Playing: MLB The Show
Eating: Bratwurst
Drinking: Water

Watch