Journal Entry:
Sun Feb 24, 2013, 10:36 PM
Just finished watching the Academy Awards, and it was great fun, despite the idiot Seth MacFarlane who has to be the worst person to ever host the Oscars. There is only one place for a trash brained, foul mouthed, booze addled celeb like him, and that is late night TV, not the Oscars! To give you an example, he joked that the only man to get inside Abraham Lincoln's head was John Wilkes Booth. That's not funny, it is an ugly and sad jab at a tragic event in our history. There is nothing funny about one man shooting another in the back of the head! Another joke he made was about how violent the movie 'Django Unchained' is. He said it would be a good date movie for Chris Brown and Rhianna. For those of you not familiar with these two, Chris Brown beat the shit out of his girlfriend Rhianna a few years back and was arrested for domestic violence. They have since reconciled and are back together. Again, there is nothing funny about a man who beats the shit out of a woman! The powers that be said that they chose MacFarlane because they wanted to appeal to a younger audience. If he is ever back there again, I would not watch it, and ABC would be successful in alienating their older audience. Now I humbly step off my soapbox...

Coming in March, I want to get back to some sketch work. I am a real amateur when it comes to drawing, but am fair at drawing people more than objects or nature based things. I also will be trying my hand at some more line art coloring. There is this great club called the Color Me Club, that provides budding artists like myself wonderful line art with which to color. Finally, as with every St. Patrick's Day, I will be submitting some Limericks for your perusal.
Thanks to those that read and commented on my 3 week story of the 'Mormon Murderess.' The Jodi Arias trial is still ongoing, and when there is any major development, I will try to mention it to you all.
My continued prayers to my friends Kay, Minna, Chas, Linda Jayne, and Shell

To my friends and watchers I wish you a wonderful and prosperous week ahead...

MUSIC VIDEO OF THE WEEK
BOOK OF THE MONTH-MOVIE OF THE WEEK
THE AWARD OF EXCELLENCE FOR JANUARY
THE WEEK IN REVIEW
IN THE SPOTLIGHT

INTRODUCING SHELLEY

POETRY CORNER
THE JUNK DRAWER
Create your own visitor map!
She is a bringer of riches and wealth.
She lives in forests of oak and lime trees.
She is only seen in the enchanted moment between sleep and waking.
She decorates herself with leaves and berries. She has gentle green wings like a butterfly.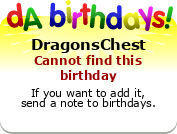 MY BOOKS
Mood: Lmao
Listening to: Styx
Reading: The Great And Secret Show
Watching: How To Marry A Millionaire
Playing: Red Dead Redemption
Eating: Pizza
Drinking: Diet Root Beer

Watch